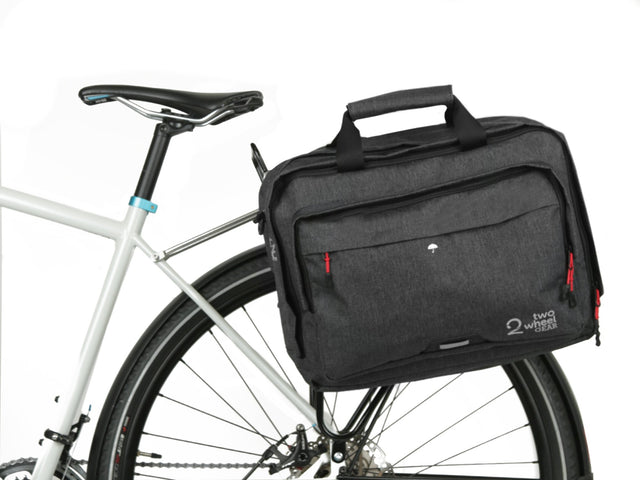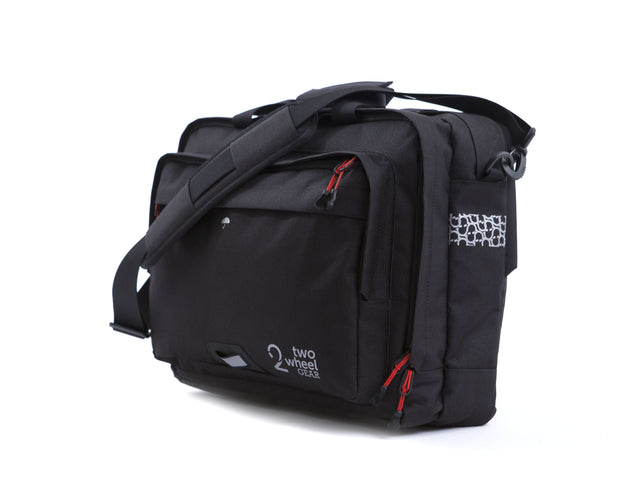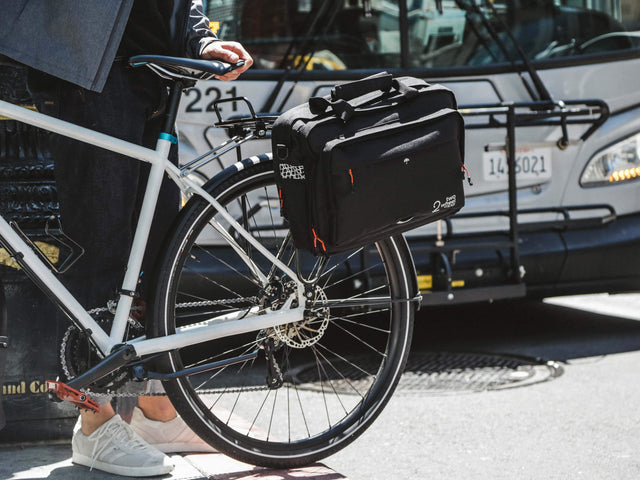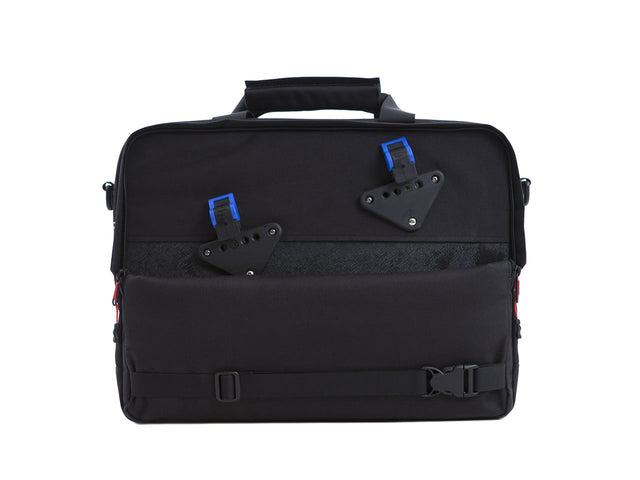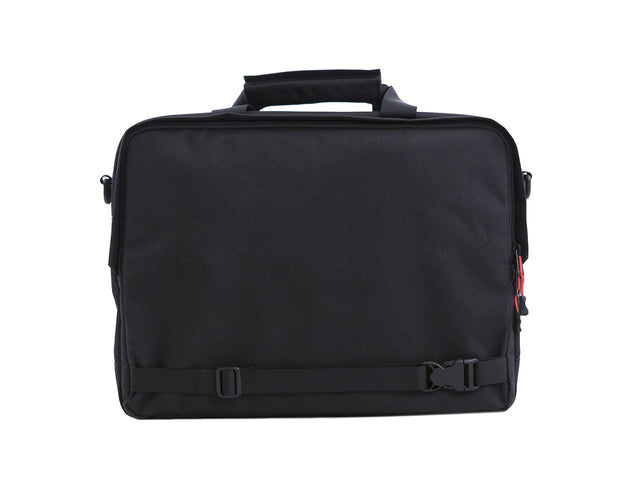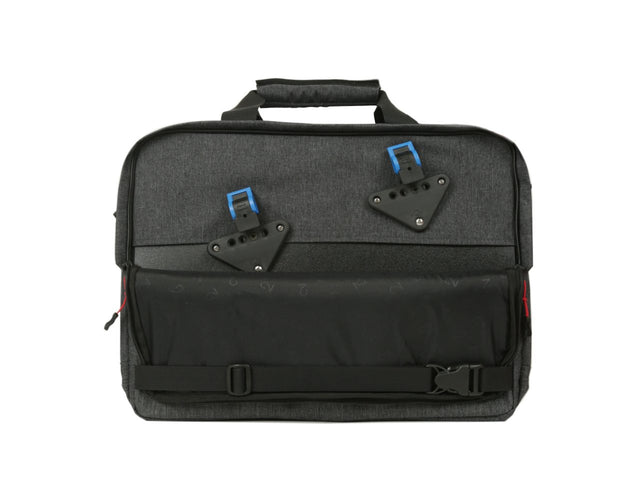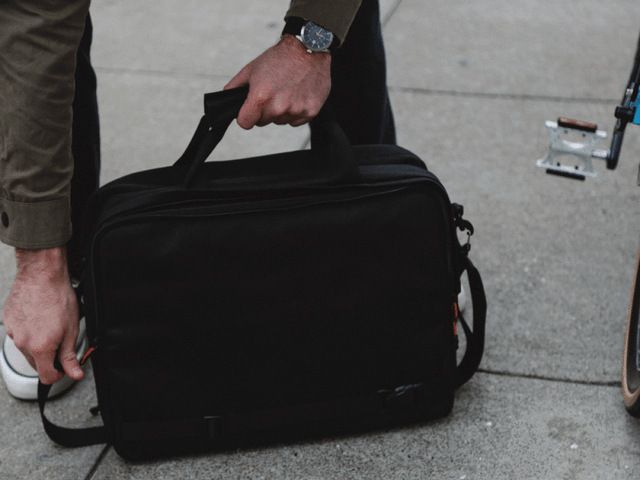 Convertible Pannier and Messenger Briefcase
Bike to work or travel as a digital nomad with the world's most organized bike briefcase. Weatherproof, travel-ready and converts from laptop pannier to messenger style briefcase in seconds.
Available Styles/Colours: Black, Graphite Grey and Military Grade Waxed Canvas (all black)
Ideal For: Commuters, Cafe frequenters, Jet-Setters, Business pros
Product Details
Weather protected laptop pannier and messenger briefcase
Quick conversion for on-bike or off-bike carry 
Adjustable

 

mounting for all standard bike racks
Locks onto bike rack with ratchet clips
Organized sections for your daily office carry
Foam padded back panel conceals

 

mounting

 

system
Reflective accents for night visibility
Loops for clipping lights
Includes fluorescent high-visibility rain cover
Rack Mounting Instructions
Place the bag with open hooks onto the bike rack
Close the two blue catches (Click) to lock the bag on the rack
Use the bottom quick release strap to secure the bag to the side of the rack
To adjust the hook placement: loosen screw (+) on hook, slide into new hole location, tighten screw (total of 16 different hook positions)
Note: For best riding fit, mount the pannier on the rear left side of the bike rack

Additional Inserts for Smaller Racks:
There are two (2) additional blue inserts included with each bag that clip inside the hooks (if necessary) for small diameter bike racks
Measurements & Materials
Height

 12" 

Width

 16" 

Depth

 6"
Material: 600D Polyester with TPE Waterproof backing & UV Treatment
FAQ
Is the rain cover included?
Yes! It comes in the front pocket (with the umbrella icon).
What size of racks do you need to add the additional inserts for? 
If your rack is between 6-8mm (on the small/skinny side), the extra blue inserts will make a nice tight fit for the clips to hook on your rack. If your rack is between 8-12mm (which most are), the hooks should work great without the inserts.